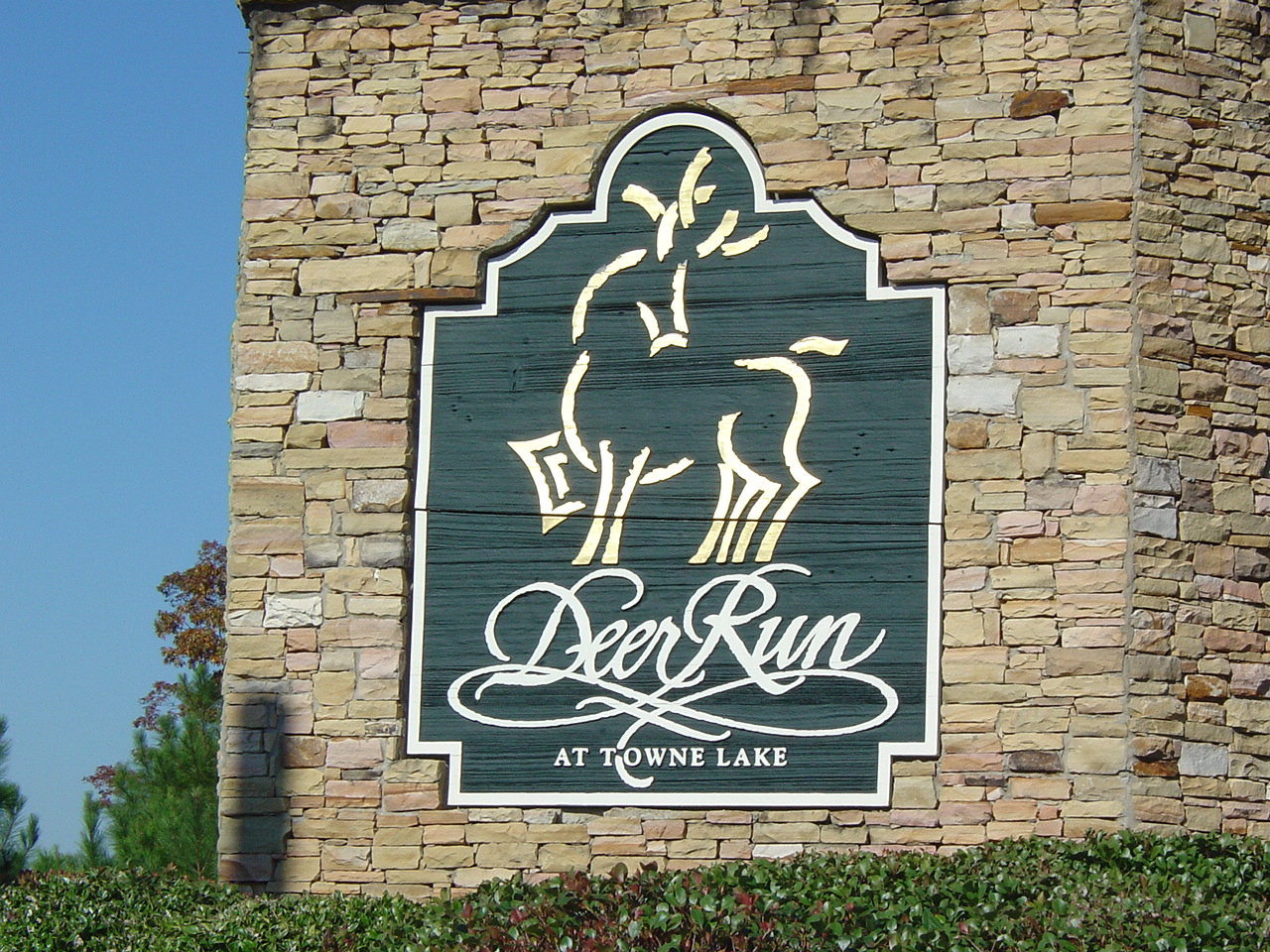 Area Facts
Num. of Listings: 21
Average Price: $277,124
Average Sqft: 2,437
Average Beds: 4
Average Baths: 2
2 pools:
tennis courts:
basketball courts:
clubhouse:
playground baseball field:
Deer Run Description Located on the East side of Towne Lake, Deer Run is one of the closest neighborhoods to Interstate 575 and the Cherokee 16 cinema. Homes were built there from 1993 to 2000. Deer Run is sub-divided into three sections; Deer Run West, Deer Run North and the Trails. Many of the homes in Deer Run back up to Corp of Engineer property of Lake Allatoona and some are within walking distance to the lake. Living in Deer Run requires that you belong to a Home Owner's Association. HOA dues for 2014 are $575 annually. The dues provide for upkeep of Running Deer Parkway, each sections entrance, common areas and amenities. With its size, Deer Run has quite a bit to offer; two swimming pools, several tennis courts, a baseball field, basketball courts, and even an area for roller blade hockey. The Deer Run Dolphins swim team and several tennis teams prove that this is a community focused on recreation and fun. The community has a host of social events for children, families and adults. Deer Run is served by Carmel Elementary, Woodstock Middle and Woodstock High School. Unlike most of the rest of Towne Lake, Deer Run is part of the city of Woodstock GA and is supported by city Police and Fire. Tie all this together and Deer Run makes for a great place to live.